Accompanying Person Tour Program

The accompanying person (AP) tours are only for those acoompanying persons who are spouses, partners, children, or guests of regular registrants, and who have formally registered as accompanying persons. The cost of these tours is included in the AP registration fee.



All a/p registratants must select, during online registration, the tours they wish to attend. If the minimum of 10 accompanying persons is not obtained by July 15, the tour shall be canceled.
July 25, 2017: Valencia Historical Tour (AP1)
**Canceled owing to shortage of participation**
Half-day Walking Tour
Departure Time: 9 am

Minimum pax:10

Tour highlights:

This visit on foot focuses on Valencia´s attractive old quarter. Tour participants will see the most representative squares of the city such as Plaza de la Reina and Plaza de la Virgen.

The tour will visit the interior of the Cathedral where participants can marvel at paintings by Goya, the Holy Grail, and superb Renaissance frescoes. The tour will continue with the visit of guild hall known as Lonja de los Mercaderes, declared a World Heritage Site by UNESCO, and the tour will explore the Modernist style at the Mercado Central de Valencia.

Lunch not included
July 26, 2017: Valencia Avant-garde and Fallas Museum Tour(AP2)
**Canceled owing to shortage of participation**
Half-day Walking Tour
Departure Time: 9 am

Minimum pax: 10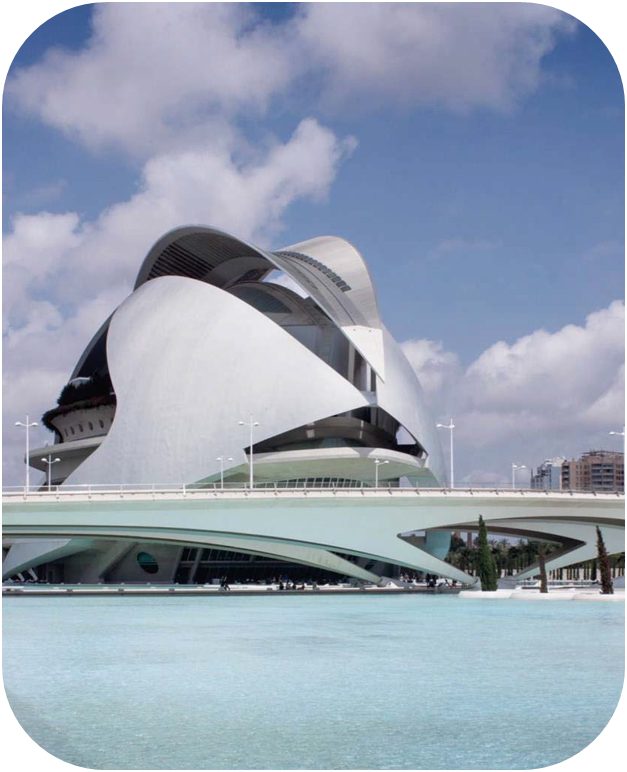 Tour highlights:

The City of Arts and Sciences in Valencia is a unique complex devoted to scientific and cultural dissemination that is made up of five main elements: the Hemisfèric (IMAX cinema and digital projections), the Umbracle (a landscaped vantage point and car park), the Príncipe Felipe Science Museum and the Palau de les Arts Reina Sofía. After an outside tour of this amazing example of avant-garde architecture, the tour will walk to the Fallas Museum. The Fallas is the most Valencian traditional celebration held in commemoration of Saint Joseph. The term Fallas refers to both the celebration and the monuments burnt during the celebration. In this Museum remain principally those ninots indultats that have been saved from the flames across the times.

Lunch not included
Directions for the AP Tours
The map below shows the departure points of the AP tours.
Click to download the full sized PDF map.